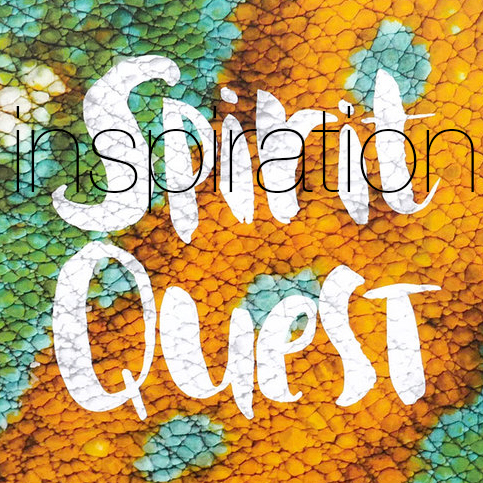 « Here is the story about the music and the mix… »
[La vidéo Spirit Quest est unique et hallucinatoire. Fruit exotique du travail de longue haleine de Colin Read ; de A à Z. C'est un tour de force de près de 90 minutes réalisé avec passion, hargne et persévérance. Un film expérimental qui mêle skateboard, transe et sélection musicale quintessenciée.
Dans cette histoire, il y a Vince, oreille attentive, conseiller sonore et ami. Musicien à ses heures perdues, il a fabriqué la musique de la – fameuse – 'water part' ; petit chef d'œuvre de sound-design et d'inventivité.
On lui a demandé quelques explications, il nous a envoyé un mix exclusif de musiques inspirantes, prémisses de l'aventure Spirit Quest.]
« Since the first Mandible Claw videos, I would always send song suggestions to Colin. The same happened for Spirit Quest.
When we were in Tokyo together about 3 years ago filming Hiroki's part, I played a few African percussion songs for Colin that he really liked. He later told me that these two songs helped set the « foundation » for Spirit Quest and for the idea of the video. So, essentially, African music was a big inspiration for Spirit Quest.
Later, as Colin started to develop more ideas for the video, he came to me asking if I knew of any « water » songs. In other words, any songs that evoked the feeling of being under water. His idea was to create a section of the video with a « water » feeling.
After sharing a few songs that seemed appropriate, we decided that we could create our own song. Colin sent me some sounds of water he downloaded, as well as a dub reggae song that had the right feeling, but didn't quite work for the video. We also talked about using the sounds of the African Baka tribe that drum on water.
In the end, sounds of Perrier brand mineral water, the Baka tribe, and Caribbean percussion were sampled to make the song you hear in Spirit Quest's water part, as well as drums and synths that I programmed.
The song was made entirely on Ableton with just a laptop and a mouse. No external synths or midi controllers were used. Early versions of the song were sent back and forth between Colin and I in order to get the sound he was looking for and to get the song to match the video part.
In the mix, you will hear a lot of songs that inspired the entire video, songs that inspired the water song that I made, songs that contain samples used in the Water song, as well as an alternative Water song that I made that Colin did not end up using for Spirit Quest.
The mix is about 1 hour long and I doubt that many people will listen to the entire thing :) »
Liste de lecture
01: —
02: Rain (Field Sample)
03: [Baka Tribal Singing]
04: Niagara – Malanga Two (Finger/Polydor)
05: Super Cat – Under Pressure (Power House)
06: Ofo & the Black Company – Egwu Aja (Afrodisia)
07: Sounds of Cicadas (Field Sample)
08: Mongo Santamaria – O Mi Shango (Vaya)
09: —
10: —
11: Babatunde Olantunji – Incantations (Chesky)
12: [Somali Tribal Singing]
13: —
14: [Unreleased Spirit Quest Water Song]
15: Guem et Zaka – L'abeille (Le Chant du Monde)
16 / 17: Cos-Ber-Zam – Ne Noya / Daphni's Ne Noya Remix (Analog Africa)
18: Water [Field Sample]
19: —
20: Kate Bush – This Woman's Work (EMI)
21: D'Angelo – Shepard's Pie (Virgin/Cheeba Sound)
///
22: Spirits & Spirits & Spirits
ENJOY
Vince